About Lotatech
Lotatech helps mid-market companies build digital ecosystems that solve business problems and accelerate growth.
Whether clearly articulated or not, most companies have an ecosystem that includes their employees, clients, partners, vendors, prospects, and other relevant stakeholders. In most companies, their internal systems just aren't keeping pace with digital transformation and how modern humans want to interact with each other.
Experts at Modernizing and Optimizing Business Process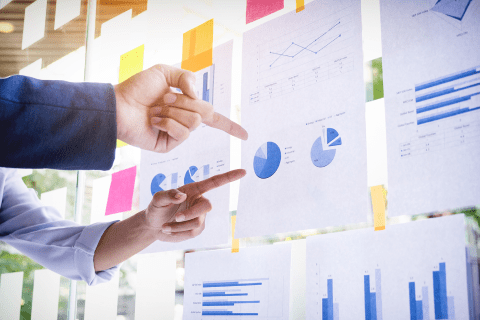 As experts at modernizing, optimizing, and automating business processes, Lotatech partners with its clients to architect, design, develop, and support custom software that creates scalable digital ecosystems.
With the right solutions-focused approach from Lotatech, duplication of efforts, careless errors, siloed data, inconsistent and highly-fragmented information, slow response time, and missed deadlines all become a thing of the past.
Mid-Market Focus on Custom Software Development for Digital Ecosystems
Fortune 1000 enterprises generally have the luxury of hiring large, in-house teams to develop and support custom software and IT systems.
Small businesses are often so budget-constrained that they're forced to live with the limitations of packaged software as a service (SaaS) subscriptions.
Mid-market companies possess a unique combination of agility and resources — that can provide an enormous competitive advantage over behemoth Fortune 1000 companies and capital-constrained small businesses.
Most mid-market companies fail to invest in software that can truly transform. Why? Historically these kinds of initiatives have been mistakenly perceived as too risky, too complicated, and too expensive.
In a digital-first and mobile-first world where nearly every company will eventually have to confront disruption from Amazon or the equivalent of Amazon in their industry, the real risks center around complacency, denial, inaction, and living in the past.
Lotatech changes all of that with its unique approach to strategy, design, development, and support — built around the specific needs of mid-market businesses.
Core Values
Lotatech excels at building great digital ecosystems because its team is aligned around the same core values:
Long-term relationships – Problems are neither created nor solved overnight. Success is a marathon, not a 50-yard sprint. Lotatech looks for clients that want a long-term partner.
Transparency – Mid-market companies without a large IT team are often overwhelmed and intimidated at the thought of working on a custom software project. Lotatech excels at transparent communication throughout the strategy, design, development, and support stages, so its clients always know exactly what's going on.
Continuous improvement – For our clients to compete and succeed, it's crucial for Lotatech and its clients to have an educated workforce that it is always sharpening its skills. The marketplace is very dynamic. What worked last year may no longer be effective. As part of its partnership with clients, Lotatech is always introducing its clients to new innovative ways to compete more aggressively.
Business goals – By embedding itself within clients' companies and building strategy around fully-functional prototypes, Lotatech ensures that its client stakeholders, designers, developers, and project managers are all aligned around solving business problems and achieving measurable business goals.
Local Presence in the Chicago Business Community

Lotatech's management team – Dmitriy Fridlyand, Alek Pirkhalo, and Dmitry Rudman (Alek Pirkhal and Dmitry Rudman also lead Infiniwiz.)
A pillar in the Chicago business community since 2009, Infiniwiz provides a wide range of managed IT services including consulting, cybersecurity, help desk, VoIP, and cloud infrastructure.
As technology and the world evolved, Infiniwiz realized that not every business problem could be solved with hardware devices, off-the-shelf software, and more comprehensive managed IT services. Many of its client's challenges needed custom software to fill the gap between their present state and their business goals.
Lotatech works primarily with companies, that are headquartered in the greater Chicagoland area, that need digital ecosystems created to solve business problems and accelerate growth.